Summer's Biggest Line up of Tribute Bands
Hell's Belles - AC/DC Tribute Band
When we say "back by popular demand" it's true! The hit concert of the 2018 Fair is back again to tear things up – musically speaking of course. Off stage, these ladies are quiet, calm, and so polite. Onstage they are voracious rock and rollers burning up the stage with a powerhouse performance. Hell's Belles are officially billed as a world-famous, all-female, AC/DC tribute band. Their concert measures up to their billing in every way. Loud – Fun – Wild! What more could you want for a Saturday night concert.
Saturday, August 21, 2021 8:00 PM - Saloon Stage
Blues Power Revue
The Blues Power Revue afternoon concert will really rev up your afternoon at the Fair. Enjoy all those memorable tunes belted out by these "Jake and Elwood" lookalikes. Music you know and love! Shake your tail feather!
Saturday, August 21, 2021 4:00 PM - Saloon Stage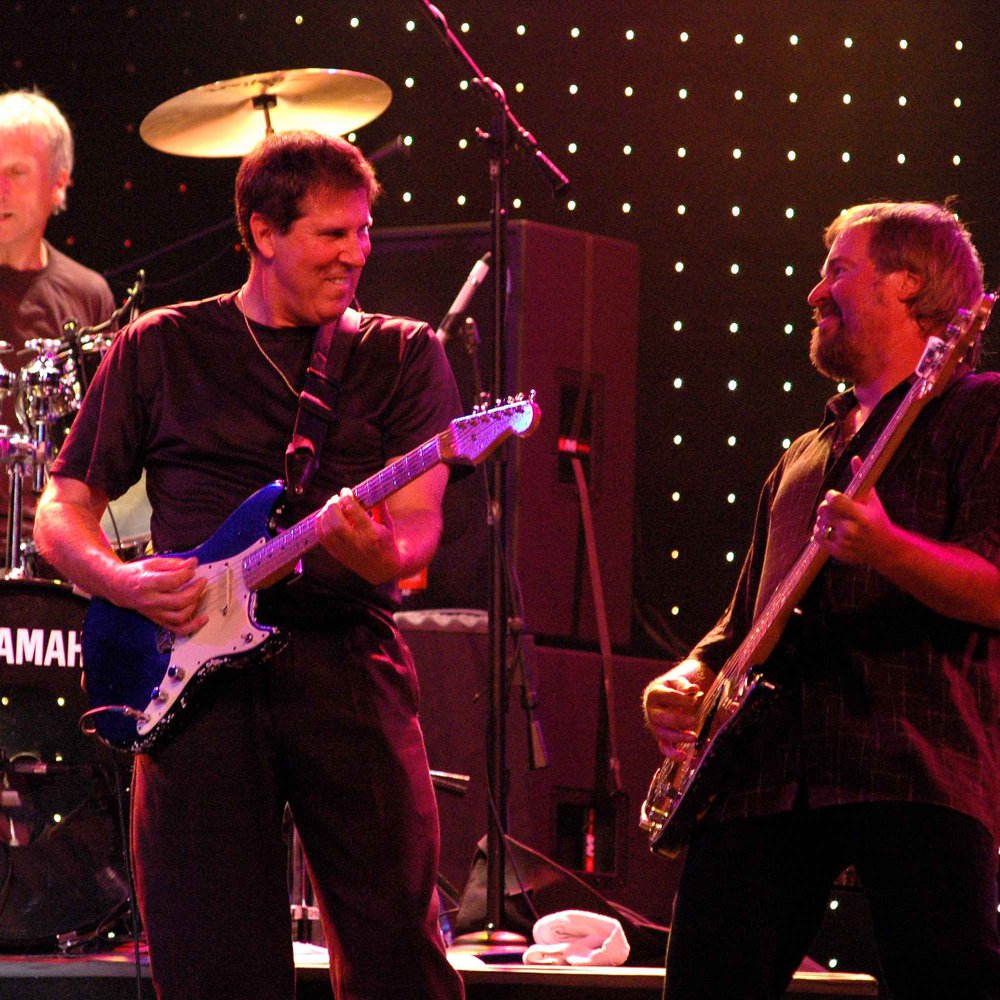 The Kingsmen
It's time for Friday night nostalgia with Washington State's official party band – The Kingsmen! Everybody knows how to sing along with their biggest hit "Louie Louie" – which coincidentally is also Washington state's official party song! The Kingsmen are still a most talented group of musicians who play their way through the music of the 60's. Sing along – dance along – and don't forget to wear your toga!

Friday, August 20, 2019, 8:00 pm Saloon Stage
Ron Artis ll and the Truth
To say that Ron Artis ll plays the Blues from his heart and soul would be an understatement. How does one of the great musical talents of his generation come seemingly out of nowhere? That part of the mystery is easy to solve. His music is incredible! Ron has been one of Hawaii's best kept secrets for years. Now he's finally making waves on the mainland. Ron Artis ll and the Truth are selling out concert venues from coast to coast. Their appearance at the Fair is generously being sponsored by The Voetburg Family, Fiddler's Coffee and Coldwell Banker Voetburg Real Estate.
Thursday, August 19, 2021 - 6:00 PM Saloon Stage
Danny Vernon, "Illusion of Elvis"
Danny Vernon has achieved tremendous popularity here in the Pacific Northwest for his ability to recreate the "Elvis magic." His performance is part high energy and part sentimental as he covers the greatest hits of "the King" of rock and roll. All the fan favorite songs are heard – combined with the Elvis-style showmanship and costuming. See both shows!
Wednesday, August 18, 2021 4:30 & 7:30 PM Saloon Stage
KACS Family Day Concert Series
Apollo LTD
Opening the KACS Family Day concert line-up is Apollo LTD bringing alternative-pop anthems that blur the horizon between organic music and electronic soundscapes. Their cinematic mix of deep-seated grooves, and larger-than-life hooks that target the head as well as the heart. Named after the NASA program that sent the world's first astronauts to the Moon, band-mates Jordan Phillips and Adam Stark launched Apollo LTD in 2015. Credits include their first Top 40 hit - the electro-pop single "Gold," and racking up a Dove Awards nomination for Best Rock Album. Apollo LTD followed with Nothing is Ordinary. Everything is Beautiful, created during the strange months in isolation due to the pandemic. A bombastic, uplifting pop album about resilience and resolve, Nothing is Ordinary. Everything is Beautiful reframes the unique obstacles of modern-day life as reasons to come together rather than pull apart. Apollo LTD bring wide-armed, Technicolor music, built to move, punctuated by messages packing a powerful a punch, and sing-along choruses that push each track skyward.
Sunday, August 22, 2021 5:00 PM - Saloon Stage
Unspoken
The band Unspoken is coming back to the SW WA Fair with a new hope-filled sound, and fresh off the release of their latest album "Reason (June 21st)." Lead singer Chad Mattson says of the pandemic, "Someone once told me that great songs come out of hard times." The band has struggled through the pandemic and their own personal and family issues to return to the stage with songs born out of the experience.
After 15-years on tour, with three previous albums, and multiple chart-making songs, their latest album fuses their classic soulful pop sound with gospel influences. Mattson says, "The roots of soul music and gospel music are tribulation. It's trials, it's desperation. That's why we all connect to music in some way, shape or form." And those are exactly the themes, ideas and updated sound. Unspoken's "Reason" released June 21st, and they're bringing their new songs along with hits and favorites from the last 15-years to the SW Washington KACS Family Day stage.
Sunday, August 22, 2021 5:00 PM – Saloon Stage
Land of Color
Land of Color, singer-songwriters Gary Rea and Thomas Ewing met in the mountains of Montana in 2015. They were both solo artists in their own right but they feel like they were brought together to create something unique, and greater than the sum of the parts. Gary was born and raised in South Africa and Thomas is from Colorado. Their different cultural and musical backgrounds create a unique blend of African rhythms, sing-able melodies and tight harmonies. They have a bit of a throwback to folksy melodies of another time, and the catchy rhythms and lyrics of today, blending with international flavorings. The guys talk about how the band birthed out of community and family gatherings, and in the early days they would grab their guitars and start writing songs. "The songs came quickly and easily" says Thomas. In 2016 they recorded an album with songs written under the name "HOLY MNTN," and in a short while they were getting invites from all over the country for them to perform their music. Now rebranded "Land of Color" as Provident Music artists they've remained on the Contemporary Christian Music charts, and on tour with songs like "Collide," "Give It All Back," "Come On Down," and "Morning Song."
Music on the Midway Stage
Chris Guenther and the Honky Tonk Drifters
Chris Guenther is a cowboy country musician from right here in Southwest Washington. He's produced six independent albums and his music has hit the charts in far off European locales. Here at home, Chris and his band have built a strong following of fans who like to kick up their heels and dance on the midway.
Tuesday, August 17, 2019 8:00 Pm - Midway Stage